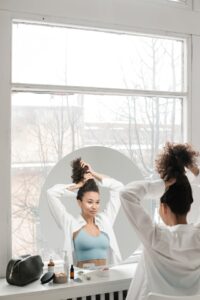 Houston residential mirrors are a great addition to any home. However, just like your home and décor is different from everyone else's, your mirrors should be different as well! Custom mirrors are a good investment to make your home look great. Let's discuss why you should choose custom mirrors and some design elements to consider. 
Custom Houston Residential Mirrors Make a Statement in Your Home
Custom mirrors are completely tailored to your home. Have you ever bought a mirror, realized it didn't fit in your space, and then gone through the hassle of returning it? Or, worse, simply stored it or gave it away because you couldn't return it? With custom Houston residential mirrors, you avoid all of this and have peace of mind the mirror works perfectly every single time. 
Here are some benefits of custom mirrors for your house:
They make your home look bigger

They make your home look brighter

They're ideal for hiding dinged or imperfect walls

They add personal flair to any room
Important Things to Consider for Custom Mirrors
When designing custom Houston residential mirrors, there are several things to consider. For example, the shape of your custom mirror is important. Some common shapes include round, oval, and rectangle. However, you can choose from practically any shape you want for your home's décor. 
Also, consider the edge finish on the mirror. Flat finish creates a clean line for a minimalistic look, while beveled edges are more decorative and create an angle at the edge of the mirror, almost like a pseudo frame. Seamed edges are simply sanded to remove any rough or sharp edges and will need a frame for a clean look. 
Size is another important design element to consider for custom mirrors. You want to make sure that your mirrors don't look too big or too small for your space. One way you can choose the right size is to measure your wall and discuss sizes with your mirror expert. Another option is to cut out a piece of paper in the size and shape you want and tape it to the wall to determine if it will look good in your space.
Above all, it's essential to choose the right Houston glass company for your custom mirrors. No matter the shape, size, or style of mirror, you need a company you can trust for quality manufacturing. Otherwise, you might end up with imperfections in the glass or poorly executed fabrication for your custom mirrors. The lines may not be straight, or the edges may not be consistent. Custom mirrors are an important investment for your home, so make sure you choose a team you know will deliver superior quality.
Northwest Glass & Mirror – Houston Glass Company Since 1978
When you need Houston residential glass solutions, choose our experts at Northwest Glass & Mirror. Our team specializes in fabricating, installing, and repairing glass throughout your home and business, including mirrors, windows, shelving, and storefronts. We are dedicated to your complete satisfaction. Call us now at (281) 463-7801 to discuss your glass needs with our team!