Glass Doors & Door Inserts – Residential Glass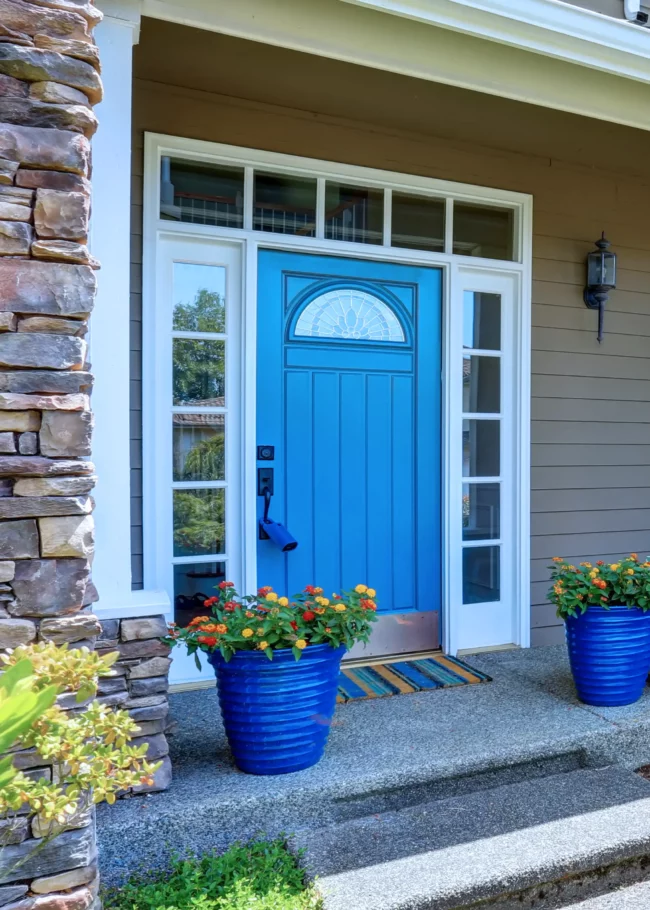 Your front door can make a lasting impression on visitors to your Houston home. Ensuring that the glass in your entryway is attractive and free of cracks and blemishes can provide a number of key benefits for your family:
Replacing broken or cracked glass can increase comfort inside your home by reducing drafts and preventing outside air from entering your living space.
Sealing off unwanted drafts can also reduce your utility bills and prevent added wear and tear on your heating and cooling systems.
A well-maintained entry door can create real curb appeal for your house and can boost its value at the time of resale
Eliminating cracked or broken glass can also make your home more secure against unwanted intruders.
The friendly and professional experts at Northwest Glass & Mirror can provide you with the residential glass repair and replacement services necessary to restore your front door to its original beauty.
Repairs and Replacements
As a leading Houston glass company, Northwest Glass & Mirror can repair broken or cracked glass in doors, side lights and transom windows. By replacing broken glass, you can significantly boost the curb appeal and security of your home. Our experienced tech team can upgrade your existing glass to enhance visibility and to provide an even more attractive entryway for your home. We carry a wide range of glass choices to suit your needs, including the following:
Patterned decorative glass to create a custom look for your entry door
Tinted glass products that complement your exterior paint and your interior décor
Silk-screened glass that can be customized to suit your specifications
Low-emissivity glass to increase the energy efficiency of your home
Thermal and reflective glass to ensure indoor comfort throughout the year
Bubble and frosted glass that can provide privacy while allowing light to enter your living spaces
Tempered and laminated safety glass for added security
Northwest Glass & Mirror is a family-owned and operated business that has served the Houston community for more than 35 years. Our knowledge and expertise can ensure the best possible results for your entry door renovation project.
Commercial Entry Doors
We also provide a full range of commercial glass repair and replacement services to ensure the security and curb appeal of your Houston business. From bulletproof glass doors to tempered glass entryways, Northwest Glass & Mirror can provide the cost-effective and durable solutions your business needs to make the right impression on current and potential customers.
The entire team at Northwest Glass & Mirror is committed to offering you the most practical and beautiful solutions for all your glass repair and replacement needs. Whether you need custom-made residential mirrors or emergency repairs for your company's storefront, we can deliver the best solutions for you. Contact us today by phone at 281-463-7801 or stop by to discuss your project with one of our friendly and knowledgeable glass technicians. We look forward to the chance to serve your needs.