Storefront Windows, Office Windows & More – Commercial Glass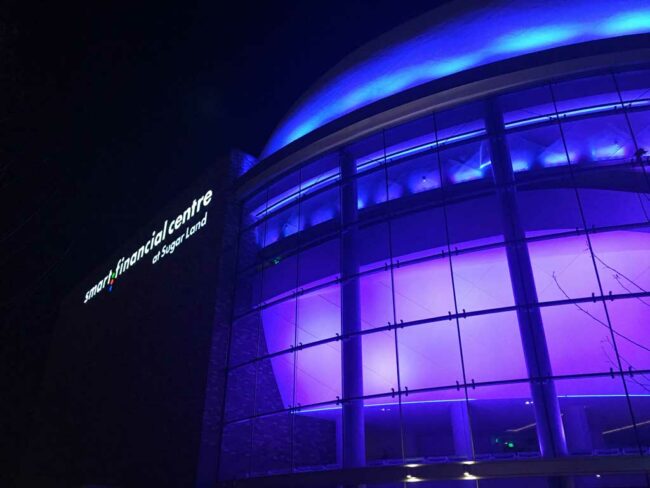 The commercial glass experts at Northwest Glass & Mirror offer a full range of services designed to help your business maintain optimal functionality while presenting the best possible appearance for your current and potential customers.
We offer secure, storm-rated commercial glass for businesses along the Gulf Coast to ensure that your building remains secure in the event of a hurricane or tropical storm.
Our experienced tech team can install interior and exterior glass to help your company shine in the Houston marketplace. We work with business owners and local builders to deliver expert guidance and installation for new construction, glass replacement, and remodeling projects.
Specialized Glass for Commercial Use
The Northwest Glass & Mirror team can provide quality glass installations for a wide array of commercial projects, including the following:
Plate glass for interior doors and windows
Tempered glass for storefronts and hospital windows
Energy-efficient Low-E and insulated glass products for office buildings and residential complexes
Plexiglas for retail outlets and restaurants
Laminated safety glass for use in commercial aluminum entrances
Bullet-resisting glass for financial institutions, fuel stations and other high-security areas
We have more than 35 years of proven experience in the Houston area. Our technicians are highly trained in all aspects of glass cutting and installation to ensure the most durable and cost-effective results for your commercial project.
Professional Repair and Replacement Services
When accidents occur, taking steps to replace broken or cracked glass quickly can prevent pests and other unwanted guests from intruding on your premises. Prompt repair services can also prevent further damage and can provide solid protection for your customers and employees. At Northwest Glass & Mirror, we specialize in repairing and replacing all types of window glass and entry doors to secure your property and to ensure that your building perimeter is free from any breaks that can reduce the efficiency of heating and cooling equipment.
Mirrors, Shelves and Cases
Our glass technicians can create custom glass shelves, mirrors and cases to show off your products to best advantage in the retail environment. These interior accessories and furnishings are ideal for clothing and jewelry stores and can create a positive environment for your customers to generate added revenues. Full-length mirrors are a must for dressing rooms; smaller mirror installations work well for eyewear purveyors and makeup counters. By working with us to create elegant mirrors, shelving and showcases for your retail stores, you can enhance your product presentation to a significant degree.
Northwest Glass & Mirror is a family-owned and operated Houston glass company specializing in commercial and residential glass repair and replacement. We design and install residential mirrors custom made to your precise specifications. Our team of friendly and knowledgeable glass technicians will work with you to ensure that your commercial installations and repairs are performed quickly and with absolute attention to detail. Give us a call at 281-463-7801 to discuss your project with one of our expert technicians. We offer free estimates and provide personalized service for all your Houston commercial glass needs.