Residential Glass – Showers, Shelving, Doors & More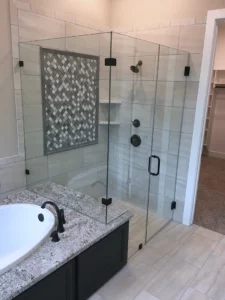 Glass plays a major role in the beauty and utility of your Houston home. At Northwest Glass & Mirror, we can repair or replace all types of residential glass and residential mirrors to help you maintain your property inside and out. Our Houston glass company expert technicians can perform interior and exterior restorations that include the following:
Repairs for china cabinets, armoires and other fine furniture
By entrusting your glass repair and replacement projects to us, you can preserve your property values while enjoying a higher quality of everyday life.
Residential Window Repair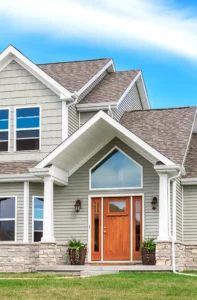 Northwest Glass & Mirror can replace broken window panes to keep your home perimeter secure against pests and drafts. We can install coated and reflective glass, low-emissivity products and insulated glass to match your existing windows. Our installation professionals can restore your exterior windows and door glass to pristine condition to enhance your home's appearance and functionality. By working with our experienced tech team, you can ensure that your home is protected against extreme temperatures and unwanted intruders throughout the year.
Mirrors and Tabletops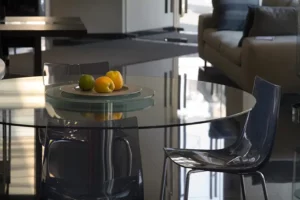 Whether you need repairs to existing glass tabletops or mirrors or brand-new custom installations, the experts at Northwest Glass & Mirror can provide you with the highest quality work at affordable prices. We can create beveled edges and cut glass to your exact specifications. Our many years of experience ensures that your interior glass project meets your needs and looks beautiful for many years to come.
Shower Doors and Enclosures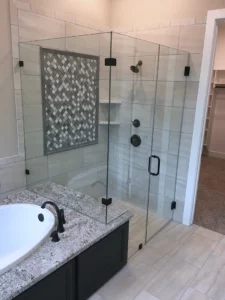 Frameless shower enclosures can enhance the look and utility of your bathroom. Our expert tech team can cut and install glass for framed and frameless installations to give your bathroom a sleek new look and to ensure the best results for your home renovation projects. We can also create custom residential mirrors to boost your bathroom's appeal and allow for clear visibility in this necessary room of your home. At Northwest Glass & Mirror, we are a Houston glass company with more than 35 years of experience in the Houston area. We offer residential and commercial glass services and stand behind our work to ensure your complete satisfaction. Contact us today at 281-463-7801 or stop by to discuss your project with one of our talented technicians. We look forward to the opportunity to serve your needs.
Cabinets, Curios and Armoires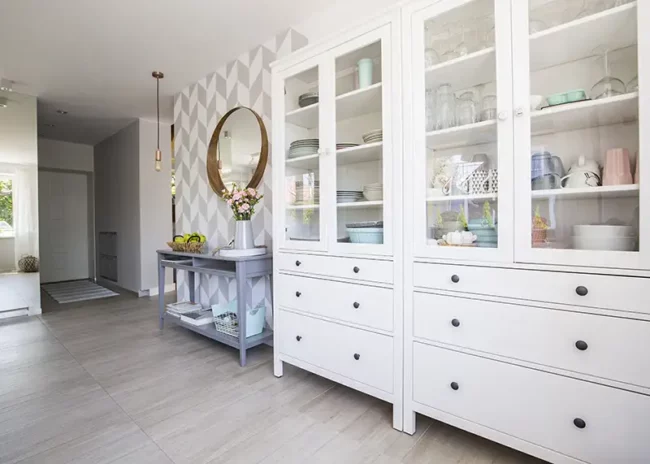 Antique furniture requires special handling to ensure a complementary match to the existing patina on these pieces. Our expert glass cutters can create panels and shelves for your kitchen cabinets, curios and armoires. We have experience with all types of interior furnishings, allowing you to enjoy top-quality results throughout your home. If you need repairs or restoration work on heirloom pieces or modern furniture, Northwest Glass & Mirror is your one-stop source for expert services at reasonable prices.