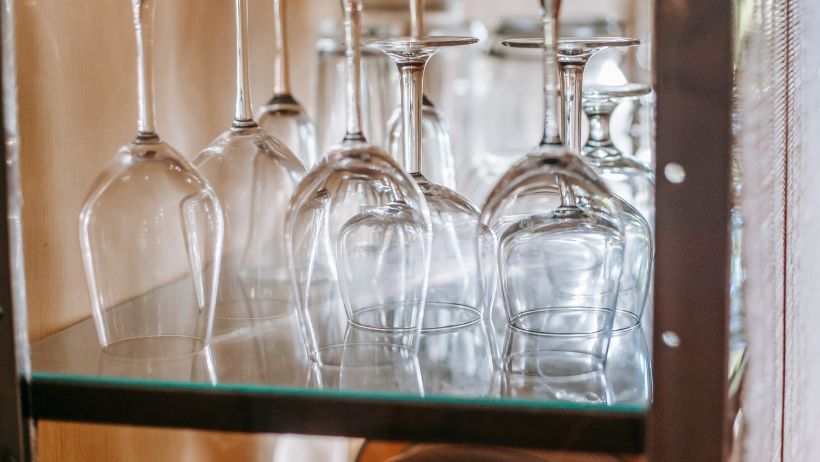 Creating a visually appealing home or workspace is an integral part of making your space comfortable and inviting. Decorative glass shelves can make any room look more sophisticated, modern, and stylish. Whether you're looking to display miscellaneous items in your living room or show off office supplies in your business, decorative glass shelving will add an elegant touch that never goes out of style. There are endless possibilities to customize your Houston residential glass shelves!
Read on for some great ideas about how to incorporate these shelves into your existing space—and turn it into something special. To get a quote, contact our team at Northwest Glass & Mirror today. We specialize in custom glass solutions and will work with you to create the perfect design for your home. With our expertise and your vision, you can elevate your living space.
Add Houston Residential Glass Shelves to a Wall for a Versatile Look 
If you're looking to spruce up your space and add a stylish flare, consider installing glass shelves on a vacant wall. Not only will it look sleek and sophisticated, but it creates a unique look as it appears to make display items float in the air. Plus, glass shelves are versatile and can match any décor style, whether modern or traditional. 
Glass shelves on a wall are a great option for smaller spaces, as it keeps the space feeling light and open. After all, when you have limited square footage, it's important to make the most of what you have. By using vertical space, you give yourself room to display your favorite items while keeping the floor free from clutter. 
Choose Decorative Pieces That Complement the Clarity of the Glass
When it comes to styling your glass shelves, choose decorative pieces that perfectly complement the clarity of the glass. Items with bold colors, shine or reflectivity, or extreme texture will pop when placed on a clear piece of glass. Think about the colors and textures that will work best with your overall aesthetic, and stick to a cohesive theme.
You don't want to overwhelm the space with too many trinkets, so carefully select a few statement pieces that will draw the eye and add interest to your shelving. With the right accessories, your Houston residential glass shelves can be transformed into a stunning focal point in any room of your home.
Incorporate Lighting to Create an Effect
Lighting is a fundamental aspect of interior design that often goes unnoticed. It has the ability to transform a space from functional and boring to lively and inviting with just the flick of a switch. 
A dramatic way to draw attention to your glass shelves is to incorporate LED lights. By adding a small strip of LED lights along the back of the shelf, it will illuminate the glass when you turn it on, creating an eye-catching effect. LED strip lights come in almost every color and are relatively inexpensive.
A more subtle and elegant way of lighting your shelves could be including a small lamp in your shelving display, placing tall floor lamps on either side of your shelves, or adding small spotlights on the ceiling that are either wired or battery-operated.
Select Tempered Glass for Added Protection from Breakage
If you are intrigued by the idea of glass shelves, but are concerned about safety, look no further than tempered safety glass. This strong and durable material is five times stronger than regular glass. It is designed to resist breakage, making it the ideal solution for those looking for a secure alternative to regular glass. 
Residential Glass Creations in Houston 
Adding glass shelves creates a feeling of spaciousness and lightens up a room. Not only will custom glass provide long-term durability, but it will also bring a unique and captivating aesthetic to any room in your home. At Northwest Glass & Mirror, we work with our clients to bring their dream project to life. If Houston residential glass is something you're interested in, contact us for a quote today and let us help you elevate your home!