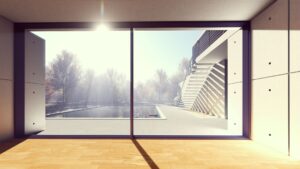 Should you call your trusted Houston glass company for window replacement? If you're looking at your windows and thinking they could use a spruce, it might make sense for you. However, replacing the windows in your home is a big project. You want to make sure it's the best option for your home. Whether you're getting ready to sell your home or you're simply looking to improve your home for you and your family, we have some tips for deciding when to replace your home's windows. 
Signs to Get Window Replacement from Your Houston Glass Company
Sometimes it's pretty obvious when you need window replacement. For example, if you find the window completely broken after a storm. Other times, it might not be so clear that your windows are at the end of their life. Of course, you can always get the opinion of one of our Houston residential glass experts to help you decide. However, there are some common signs to keep an eye out for that you might need new windows.
One of the first things to keep in mind is that residential windows last an average of about 15 to 20 years. So, if your windows are around that old or even older, it might be time to talk to your Houston glass company about window replacement. If you're having problems with newer windows, they may just need some repairs. However, older windows are typically more cost-effective to replace if they show signs of deterioration.
If you notice your home is drafty and that you have high energy bills for heating and cooling or your house is often uncomfortable even when you have the A/C cranked up, that's often a sign your windows might need replacement. Also, if they're visibly shabby or detracting from the look of your home, this might also be a sign to consider new windows.
Benefits of Replacing Windows in Your Home
There are many advantages to replacing old windows with new versions. The technology has improved quite a lot in recent years. For instance, newer windows might help block out more sound than older versions because of how they are designed and manufactured. 
Another huge benefit to replacing old windows is the energy savings. Newer windows are more energy efficient because they help seal in the cool air from your air conditioning and reduce how much heat gets into your home. This means your HVAC system doesn't have to work as hard to keep your home comfortable. In fact, some estimate that windows are responsible for between 25% and 30% of the average home's heating and cooling costs. So, upgrading to new windows may just help save you in the long-run on your monthly electricity bills. 
Also, replacing your windows is a great way to improve curb appeal for your home. Old windows can detract from the look of your home and can even make it look neglected. New vinyl windows can be a great addition if you're looking to make your home's exterior more appealing. 
High Quality, Budget-Friendly Glass Options from Northwest Glass & Mirror
Our team at Northwest Glass & Mirror offers total solutions for all your residential and commercial glass needs. We offer window repair and install everything from windows and Houston residential mirrors to storefront glass and glass shelving. Our experts are here to help provide you with friendly service, affordable prices, and high quality solutions. Call us now at (281) 463-7801 to learn more and get a quote!