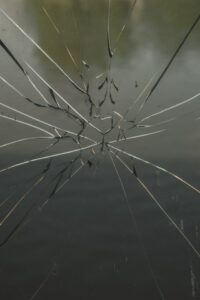 If you have a broken window in your home, we understand it might not be the most exciting thing to spend money on to repair it. This might have you wondering whether your insurance will cover the costs to repair your Houston residential glass. In some cases, yes, but there are exceptions. In this article, we'll discuss whether your homeowners insurance will pay for some or all of the costs to repair home windows and what you need to know. 
When Does Homeowners Insurance Cover Houston Residential Glass Repair?
If you need window repair, you might be looking for ways to reduce the cost of Houston residential glass repair. So, will your homeowner's insurance pay for some or all of the costs for window repair? Maybe. It really depends on your coverage, so you should check your specific insurance policy. However, here are some general rules of thumb to know:
Houston Residential Glass Coverage for Covered Events
Homeowners insurance does often cover broken windows as long as the broken window is due to a covered event, also known as a covered peril. Commonly covered events include hail, fire, and vandalism. So, if you have broken windows due to one of the events covered by your homeowners insurance, then typically they will pay for repairs to your Houston residential glass after you cover the deductible. 
However, it's important to note that insurance deductibles are often much higher than the cost to repair one or two broken windows. Therefore, in these cases, you typically are better off not filing a claim and simply paying out of pocket. 
Also, homeowners insurance won't cover broken windows if they're caused by an uncovered peril. For instance, if you or your kid accidentally broke the window, that's usually not covered. Common uncovered natural disasters also include flooding and earthquakes. While earthquakes are practically unheard of in Houston, floods certainly happen, especially during hurricanes, so make sure you know your policy and, if need be, add extra coverage to help protect your home, Houston residential glass, and belongings.
Comprehensive Glass Policies
Before you call your Houston glass company for repairs, you might also want to check whether you have comprehensive glass coverage. These policies are often add-ons to your homeowners insurance policy. With these policies, the glass in your home is covered no matter the cause, including a wayward baseball to the glass. A deductible may still apply, though some insurance companies waive the deductible 
Northwest Glass & Mirror – A Trusted Houston  Glass Company for 44 Years
When you need top quality glass for your home or business, choose our experts at Northwest Glass & Mirror. We have been in business since 1978 and are proud to serve the Greater Houston area. Whether you need a broken window repaired or need new Houston commercial glass for your storefront, we have practical, affordable solutions for you. Call us now at (281) 463-7801 for service!