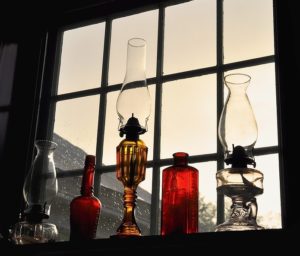 Glass mirrors, windows, and shelving offer practical benefits for homeowners while enhancing visibility and ensuring the most beautiful and elegant interior spaces. Working with a Houston glass company can help you keep these items in good repair and can provide you with the expertise needed to achieve the most stunning results for your interior décor. Removing fingerprints from glass items can be a challenging process. Here are some hints for keeping your glass beautiful and smudge-free year after year.
Cleaning Window Glass
Window glass is typically sturdy and durable, making it easier to clean effectively. In most cases, a commercially available glass cleaner can be used to spray or wash the surface of the window before wiping it down with a microfiber cloth or using a squeegee. Fingerprints will often disappear like magic with the application of equal parts of white vinegar and water with just a touch of dish soap. Once the fingerprints are gone, you can buff the window to a beautiful shine with a newsprint. Old newspapers can add a new shine to your windows both indoors and out.
Cleaning Your Mirrors
Houston residential mirrors can be much more fragile than windows and should be treated with care when cleaning away fingerprints. The glass used in antique mirrors may sometimes require additional attention to look its absolute best. By using a commercial glass cleaner, a microfiber cleaning cloth, and newspaper to remove fingerprints and buff the glass surface to a brilliant shine, you can often enhance the beauty of the decorative mirrors inside your Houston home.
Cleaning Electronic Equipment
Modern televisions and computer monitors often require a little special care to remove fingerprints and dust. LED monitors and TV screens should be cleaned using a solution designed specifically for these systems. LED screen cleaning products are available in spray bottle solutions and as individual wipes. Stubborn fingerprints can often be removed by using a gentle circular motion on these areas of the screen to lift off grease and oils and to reduce the risk of damage to these delicate electronic components.
If cracks or other damage are present in your home mirrors or windows, it may be worthwhile to invest in repairs before trying to do a comprehensive cleaning of your Houston residential glass. Applying pressure to broken portions of mirrors or windows can sometimes cause more serious damage and could result in injuries to you or to another member of your family. The experts at Northwest Glass & Mirror can provide you with the most accurate advice and the best solutions for repairing or replacing residential and commercial glass. Our technicians can restore your antique mirrors and windows to full functionality and beauty. Call us today at 281-463-7801 to schedule a consultation with our team. We look forward to working with you.