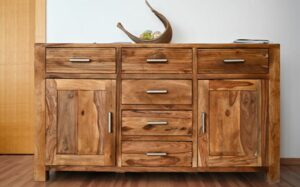 Are you looking for a way to protect your valuable wood furniture but still retain its beautiful look? Custom glass tops from a Houston glass company can be the perfect solution! Not only do they act as an effective barrier against scratches and spills, but they also allow you to enjoy the beauty of your wooden piece without worrying about it showing signs of wear.
Glass tabletops come in many different shapes and sizes. No matter what shape or size your furniture is, there's a custom glass top that will fit it perfectly. 
Help protect your valuable wood furniture for years to come with a custom piece of Houston residential glass from Northwest Glass. Get in touch with us today for a custom glass quote.
A Custom Glass Top Enhances the Appeal of your Valuable Wood Furniture
If you've invested a lot of money into beautiful wood furniture, you want to do everything you can to protect it and show it off. One way to achieve this is by adding a custom glass top. Not only does it give the piece an added layer of protection against spills and scratches, but it also enhances its natural beauty. The glass allows you to see the intricate woodwork and grain patterns without anything obstructing it. Plus, a custom glass top can be cut to fit the exact dimensions of your furniture, making it look like a seamless addition rather than an afterthought.
Types of Houston Residential Glass Available for Your Custom Order
With a variety of options to choose from, it can be overwhelming. First, there's annealed glass which is the most common, affordable option. It's a great choice for everyday use but isn't recommended for outdoor use. Then, there's tempered glass which is stronger and safer than annealed. It's perfect for areas where safety is a concern, like coffee tables or outdoor furniture. Lastly, there's laminated glass which is composed of two layers of glass with a plastic interlayer between them. It's the safest option because if it does happen to break, it won't shatter into dangerous pieces. So, depending on your needs and preferences, there's a glass option out there for you.
Safety Considerations When Using Glass Tops
While glass tops can add an extra touch of elegance to your home décor, it's important to take some precautions to ensure that using them won't pose a danger to you or your loved ones. You can opt for glass that is tempered and shatterproof to reduce the risk of injury in case of accidental breakages. Additionally, ask your Houston glass company expert about the ideal thickness of the glass and how to properly secure it to the furniture. By taking these steps, you can safely enjoy the beauty and functionality of glass tops on your wooden furniture.
Glass Tops from Your Houston Glass Company
Are you tired of constantly worrying about scratches or stains on your expensive wood furniture? A custom-made glass top protects your furniture from damage by preventing scratches and chips that can occur with use. Plus, glass is a breeze to clean and maintain.  So don't wait any longer, protect your wood furniture today with a custom-made top from your expert Houston glass company!
Custom-cut glass tops are a great way to preserve the finish of your high-quality wooden pieces. The added layer of glass not only affords additional protection for your family's heirlooms, but also adds a touch of style to your home.
Northwest Glass & Mirror offers some of the highest quality custom-cut glass available in Houston and its surrounding areas. We would be more than happy to provide an estimate for your custom-cut order today. Don't hesitate to get in touch with us. Get a quote today and let us help you enjoy the results tomorrow!