Modern window technology can provide significant advantages for your Houston home. This technology can increase the value of your home, make it more comfortable and can make it easier to maintain and clean your windows. According to the U.S. Department of Energy, adding storm windows to your home can reduce air movement and lower heating and cooling costs. Your Houston glass company can provide you with expert guidance on whether a full replacement window project or storm window installation is the right choice for your home and your family.
Storm Windows vs. Replacement Windows
If your current windows are damaged or have large gaps that can allow wind and weather to enter your home, a replacement window project may be the most cost-effective way to reduce your utility bills and ensure greater comfort for your family. Modern replacement windows are designed to provide added protection against sun, wind and heat transfer. If your home's windows are in relatively good condition, however, Houston residential glass storm windows can provide an added layer of protection against outside air that can lower the cost of heating and cooling. Storm windows are usually much more affordable than full window replacements, making them a good choice for Houston homeowners on a budget.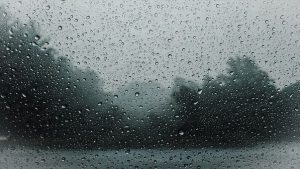 How Storm Windows Work
Storm windows are designed to fit over your existing windows to provide an added layer of protection against wind, rain and air transfer. These windows can be installed inside or outside your current house windows. For most homes and businesses, the added protection provided by storm windows can prevent conditioned air from escaping to the outside and can eliminate drafts and leakages from the perimeter of these buildings.
Choosing the Right Configurations
Glass or plastic materials can be used to construct storm windows, with plastic being the more affordable choice for most homeowners. Depending on the exterior décor of your home, you can select from among vinyl, aluminum and wood frames for your storm windows. Each of these materials has advantages and drawbacks:
Vinyl is lightweight and provides good insulation for your home. In some cases, however, this material may fade or discolor with prolonged exposure to heat and sunlight.
Wood storm window frames can be painted to match the exterior of your home. Wood tends to expand and contract as the seasons change, however, which could present issues after years of use.
Aluminum frames are lightweight and cost-effective. They provide minimal protection against heat and cold transfer, however, and may not offer the insulation needed for some homes and businesses.
By working with a company that specializes in Houston commercial glass and residential installations, you can enjoy the best possible options for your upcoming storm window project.
When Do I Need Full Window Replacement?
If your windows are in poor repair, are sticking or not fitting properly or are more than 20 years old, you may benefit most from a window replacement project. This can enhance the value of your home and ensure the greatest benefits for you and your family.
At Northwest Glass & Mirror, we are proud to provide the best solutions for our Houston residential glass customers. We can install shower doors and shower enclosures, mirrors, and windows that meet your needs and suit your budget perfectly. Whether you require custom glass installations for your Houston business or glass repairs for your antique furnishings, our team of expert technicians can provide you with the best service in the area. Call us today at 281-463-7801 to discuss your storm window needs with us. We look forward to the chance to work with you.
Save