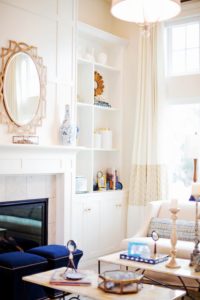 Mirrors exert an almost mystical appeal for many people thanks to their ability to reflect whatever appears in front of them. These decorative items are ideal for opening up apparent space inside rooms and interior spaces. Home designers often use mirrors to enhance the décor of smaller rooms or to draw attention to artwork and photos. Interior designers often use Houston residential mirrors to accentuate the beauty of your home.
Creating Added Dimensions
Your Houston residential mirrors can help you create a beautiful and layered look for your interior design. By incorporating mirrors into your home, you can establish focal points at different heights that reflect elements in your décor. This will help you to achieve the most beautiful design for your entire Houston home.
Complementing Your Existing Décor
Mirrors go with almost every interior design style. Your local Houston glass company can provide mirrors that complement the designs of your current décor. Mirrors can provide a nice contrast to create a dramatic look for rooms in your home.
Creating Expanded Space
One of the most common uses for Houston residential mirrors is to create the illusion of more space in smaller areas. By opening up a new virtual vista inside your home, strategically placed mirrors can help to establish a more spacious look. This can help you make the most of the available space and can increase the visual appeal of your Houston home.
Casting the Right Light
Properly placed mirrors will help you take advantage of natural light and to scatter its rays to create a sunny atmosphere throughout your home. This could reduce your lighting bills while improving the appearance of your home.
Concealing Storage Spaces
Mirrors can be an ideal way to hide storage areas without taking away from apparent space in narrow rooms or hallways. Mirrored doors or backs can create a more expansive appearance for these areas while ensuring beautiful solutions for your home.
At Northwest Glass & Mirror, we specialize in providing you with attractive and practical Houston residential glass solutions. We perform repairs and provide outstanding options for glass tabletops, mirrors and shower doors and enclosures. We can even install or replace glass shelving and doors for your armoires and china cabinets. Call us today at 281-463-7801 to request a quote, ask a question or schedule an appointment. We look forward to the chance to serve you.