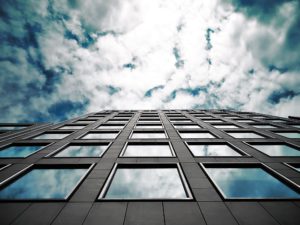 Choosing energy-efficient windows is likely to have an impact on the cost of operating your building all year around. Working with an established Houston commercial glass company can help you determine the right choice of windows for your property.
Lower Your Cooling Bills
Your Houston glass company will help you choose the most energy-efficient windows to keep your cooling bills lower during the hot summer months. These windows can lower your utility bills in several different ways:
New windows will eliminate gaps and cracks that allow cold air to escape, reducing the effectiveness of your HVAC system.
Reflective glass can keep indoor areas cooler and more comfortable.
Double-glazed windows will prevent much of the transfer of cool air during the hottest days of Houston summers.
These window installations will help to keep the cool air inside and the hot air out of your building to ensure comfort for the occupants of your building.
Boosting Occupancy Rates
New windows will enhance the appearance and the utility of your indoor spaces. This will increase the appeal of your building. Providing added comfort and an increased visual appeal is a solid step toward reducing vacancy rates and increasing tenant loyalty.
Increasing Property Value
The right Houston commercial glass windows will boost the value of your building to increase your potential return on investment. Green-friendly window installations offer the greatest increase in value and will often boost demand for your building in the real estate marketplace. This may allow you to recoup most of the cost of your window installation project at the time of sale. New windows may also increase the reasonable rental or lease fees for units within your building. This provides you with added revenues immediately, as well as benefits at the time of eventual sale.
At Northwest Glass & Mirror, we specialize in Houston residential glass and Houston commercial glass repairs and replacements. Call our team today at 281-463-7801 to request a free quote or to set up an in-person consultation. We look forward to the opportunity to serve you.