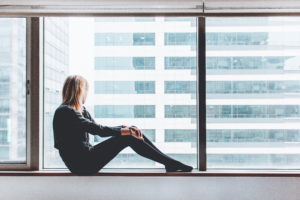 Odds are, most of your energy bill is dedicated to heating and cooling your home or business. However, your Houston glass company can help you lower your energy consumption and electricity bills. Low e coatings for your windows can help your home be more energy efficient. Your glass technician applies these coatings to your windows or storefront glass to help keep your interiors cool. Learn more about low e glass from your Houston glass company.
What Are Low E Windows from My Houston Glass Company?
Low e coatings from your Houston glass company help reflect heat and UV radiation without affecting how much visible light comes through your windows. These coatings are microscopically thin and transparent metallic coatings that cover your glass. They essentially reflect infrared (heat) rays, rather than absorb them. This provides better insulating power than traditional windows. When it is cool outside, your low e windows reflect the heat back into your interiors to prevent it from escaping. By contrast, during high temperatures, they prevent heat from coming into the building, so you don't have to crank up the air conditioning. Therefore, low e windows from your Houston glass company help protect your home or business from heat and UV rays.
Benefits of Using Low E Technology
Low e coatings for your Houston residential glass or Houston commercial glass offer many advantages over traditional windows. No matter the temperature outside, your low e windows can help you maintain a comfortable environment indoors.
Additionally, you can reduce your energy consumption for heating and cooling. Low e glass typically costs about 10-15% more than traditional windows from your Houston glass company. However, these glass solutions can save you as much as 50% in your energy consumption. This results in more energy-efficient buildings and lower utility costs.
Unlike window tint that you typically see on vehicles, low e coatings also allow most of the natural light to pass through your windows. This means you still get the light and look of traditional windows while still reflecting heat and harmful UV radiation away from your building's interior. Therefore, installing low e glass can benefit your home or business in many ways without sacrificing aesthetics.
At Northwest Glass & Mirror, we stay up on new technology and methods to provide the best solutions for your glass needs. Our expert technicians can help you choose the perfect options for your needs. We offer custom glass manufacturing services and high-quality installation for windows, mirrors, storefront windows, and more. Call us today at (281) 463-7801 to talk to one of our glass professionals about how we can help you with your upcoming glass project or repairs. We are here to serve you!