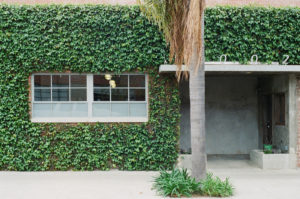 Sliding glass windows offer real benefits for homeowners in our area. A Houston residential glass company can help you to achieve beautiful and practical results for your windows. Your Houston glass professionals will provide you with the right guidance and support in choosing the best options for your home or your business. Here are some of the most important benefits of choosing sliding glass windows for your Houston home.
Conserving Space
Unlike swinging window installations, sliding windows require only a small amount of space to install and to use. This can free up space inside your home, which will be especially helpful for homeowners with smaller rooms and living areas. By opting for sliding glass windows, you will conserve space inside your home while enjoying the most modern look for your Houston residential glass installation.
Easy to Open
Your Houston glass company can install sliding glass windows that are easy to open and close. This is especially important for older people and those without a great deal of strength to open and close their windows. By working with an established and experienced Houston residential glass company, you will receive the right window solutions for your specific set of needs. This will help you to make the most practical choices for your home and your windows.
Reduced Maintenance Requirements
Sliding glass windows have fewer moving parts than most other types of windows. This will minimize the amount of maintenance needed and will lower the need for repairs throughout the life of your windows. Working with a qualified and experienced glass company is the best way to achieve the best possible results and the lowest maintenance requirements for your new sliding windows.
Stylish and Practical
Sliding glass windows will offer a new look for the exterior of your home and will allow you a clear view of the outside world. By enhancing your home's curb appeal, you may be able to increase its value and create the most beautiful surroundings for you and your family.
Energy Efficiency
Modern sliding glass windows are available in configurations that offer superior energy efficiency. These windows are designed to lower your cooling bills and to provide superior insulation for your home during the heat of summer or during the coolest days of Houston winters.
At Northwest Glass & Mirror, we offer comprehensive glass services for homeowners in our area, including Houston residential mirrors, windows, and repairs for your existing glass. We also provide commercial services designed with your needs in mind. Call us today at 281-463-7801 to request a quote from our team of glass experts. Northwest Glass & Mirror is here to serve your needs now and in the future.