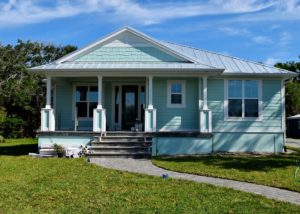 Glass entry doors often make an elegant and dramatic statement for homes and businesses. Working with a Houston residential glass company will help you determine whether these installations are the right choice for your property. It is important to consider pros and cons of glass doors for your Houston residence or commercial property.
Visibility
The added visibility provided by a glass front door is considered a double-edged sword.
Clear glass doors professionally installed by your Houston glass company can offer a clear view of the outside world. Glass doors also block outdoor heat and pests from entering your home.
The same clear visibility, however, can be used by thieves and other intruders to look directly into your home. This could increase your risk of being targeted by these criminal elements.
In rural areas, glass doors may not be visible to wildlife and birds. This could result in injuries to these animals if they run into your glass doors.
Opting for frosted or patterned glass can often preserve privacy and reduce security risks for families who live in the Houston area.
For Houston commercial glass installations, consider the amount of security you require before investing in a glass entry door. Homeowners should also assess the degree of privacy and safety in their neighborhood before purchasing and installing Houston residential glass doors.
Increased Natural Light
The light that streams through your glass door will provide much-needed illumination for indoor areas and could reduce your dependence on electrical lighting options. Glass entry doors can also create a sunny and open look for your home.
A Custom Look
Glass entry door options are virtually endless. You can choose from an array of glass types and finishes to create greater privacy and promote an elegant look for your home. Rain glass and frosted glass are among the most popular choices for Houston entry doors. Stained and ornate glass are also options to consider if you want to stand out from the crowd in your community.
At Northwest Glass & Mirror, we specialize in Houston residential glass and commercial glass repair and replacement. Our glass technicians will work with you to offer the most practical services for your needs. Call us today at 281-463-7801 to request a quote or to schedule an appointment with our team. We look forward to the chance to serve you.